During my MFA program at Lesley University, I met so many talented writers of fiction, poetry, drama, and non fiction, but my focus was on keepin it real. I have such admiration for those whose talents take them to an alternate world. That they are creative enough to build an alternate space in which the characters of their minds are able to come out and play is beyond impressive to me. I struggle with fiction, but I find that my challenges are mostly a function of the fact that life--the one I live--is so rich with the unfathomable that I can't conceive of anything or anyone more flawed or fabulous than the real folks that I know.
So, in celebration of all that is ture, here is a quick overview of some powerful stories that have wowed, moved, or haunted me.

I'm currently reading Shattered Silence, an amazingly true tale written by Melissa G. Moore, the daughter of a serial killer.
It's gripping and emotional, raw and real. The woman hid her identity through most of her life because her father
Keith Hunter Jesperson
was in prison for murder. An unimaginable existence.
Last summer I discovered Cheryl Strayed's Wild, and I gobbled it up in a matter of days.
Strayed recounts the loss of her mother and her addiction to heroine before embarking on a journey of self discovery achieved in solitude with the beauty of the nature around her. I can't wait for the film adaptation starring Reese Witherspoon, and I'm even more eager for more work from Strayed.
Then I devoured Caitlin Moran's How to Be a Woman as if it were a pack of peanut butter M & M's.
If you have never read Moran's work, you are missing out on some of the most joyous and delightful, full-bellied laughs you will ever have with a book. She is beyond talented with a voice so affirming of feminism yet filled with jubilance that you can't help but long to share a cocktail with her.
My list of leading ladies in the world of non fiction goes on, from Lisa Bloom to Nujood Ali whose incredible story of being 10 years old and needing to find a lawyer to help her get a divorce teaches every human being about hope and determination.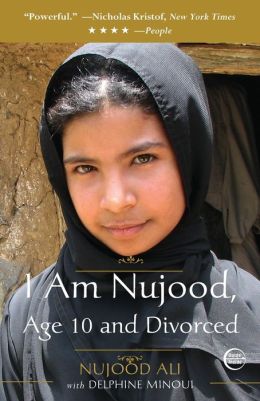 Maybe I've spent too many years in the English Language Arts classroom teaching the classics--the works of fiction that we all know and love, but when I have the time to read for pleasure, I like to keep it real. What about you?