After last night's ugly post, I had a good rest and woke up with my precious little 3 year old love beside me. She crawled in at about 6:00 am, not to wake me up, but to cuddle for the last couple hours of her slumber. That's the best way to start a brand new day. Her little body is so soft, and she curls right up into a C-formation, and I listen to her sucking on her fingers and watch her pet her lovey, and I can do nothing but smile.
So, I thought I would post a list of things that I've enjoyed of late. I've spent a few nights this summer watching movies, and I really appreciated the outstanding performances of Julia Roberts and Meryl Streep in August Osage County.
While the story is dark and tragic, it felt real because of its raw honesty. The beauty of the film is the depth of emotion it evokes from the audience because the characters are so real. In the aftermath of the father's suicide, the family has to come together and pick of the pieces of what remains for the life of their drug-addicted mother who is dying of cancer. Open a few bottles of wine, and out spill some jaw-dropping family secrets. It is an authentic depiction of life, which to me is the truest form of art. I loved it, not because it made me feel good--in fact it didn't do that at all. But every second of the film made me remember that I am human and that life, love, and family are not easy for anyone.
I also FINALLY finished reading The Goldfinch
(buy it here at amazon.com)
by Donna Tartt.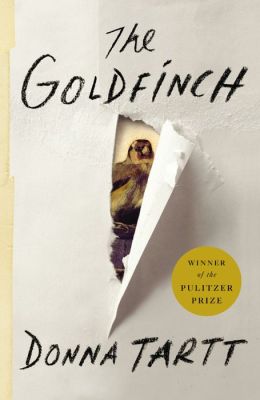 What an amazing novel. It's like three books in one, but it's worth the time it takes to read nearly all 800 pages. The writing is absolutely beautiful, filled with description that evokes images and ignites the senses. Though Theo Decker is (like Jordan Belfort) a scam artist, he is likable because of the regretful tone he uses throughout his narration. Theo has a conscience, though he doesn't actually connect with his moral self until later in life, he gets there. He evolves. He is reflective, contrite, tender, and hopeful.
I've also registered for my first
triathlon
, (still time to register ladies) which I will be doing with a dear old friend from high school whom I've reconnected with via Facebook. Sure, I've run into her a million times in the past 25 years, but those were coincidences. Last week, we made plans to go for a run together, and today we're heading out for a bike ride. Without even trying, she swept me into this race, something I've thought about doing before but never followed through on. For some reason, I felt safe committing to this challenge with her. It feels like junior year in high school again, and it warms my heart to know that the byways of our lives have crossed again. There is a sense of ease and serenity when life returns us to those we once adored but somehow veered away from in the choas of growing up. A reassurance that our past is still with us wherever we go. That's something that I really like about life.